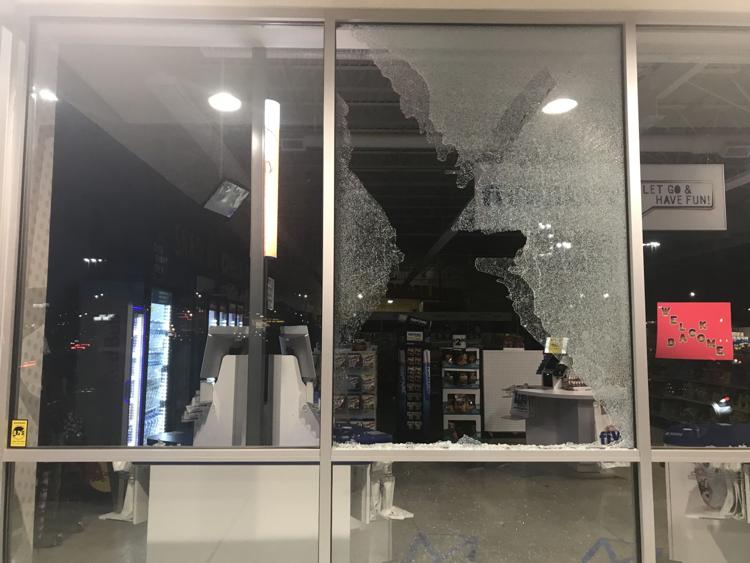 PADUCAH — A group gathered at Kentucky Oaks Mall in Paducah Sunday night, and store windows were broken. 
Windows were smashed at the Five Below discount store at the mall. 
Paducah police are patrolling the mall Sunday night after Five Below was broken into to make sure nothing else happens. Police say they are working to learn whether the incident is connected to a protest at Noble Park Sunday afternoon. Officers are working to find out who is responsible for the vandalism.
We do not know whether the two events are connected in any way at this time. 
About 30 people have gathered at the mall. Some of them spoke with Local 6's Abisola Adeyemo, saying this is not what they wanted to happen Sunday. 
The Stand in Solidarity protest was a peaceful demonstration in the park. Dozens of people gathered at the park to protest against racism and for equality after the deaths of Breonna Taylor in Louisville, George Floyd in Minnesota and Ahmaud Arbery in Georgia. 
Here are two videos sent to Local 6 by viewers at the protest. 
In this video, you can see people breaking the window at the mall. 
In , you can see a protester expressing his thoughts about the racism in the world. Please note this video has explicit language.