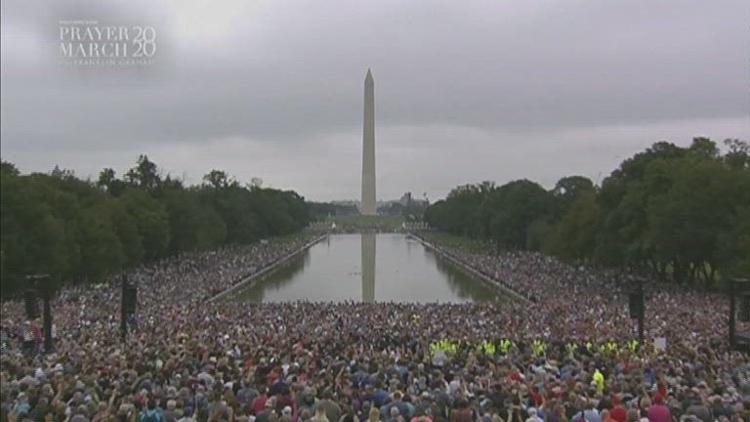 WASHINGTON (NBC News) —Tens of thousands of people attended a prayer rally Saturday at the National Mall in Washington, D.C.
The large crowd gathered at the Lincoln Memorial and stretched along the sides of the reflecting pool.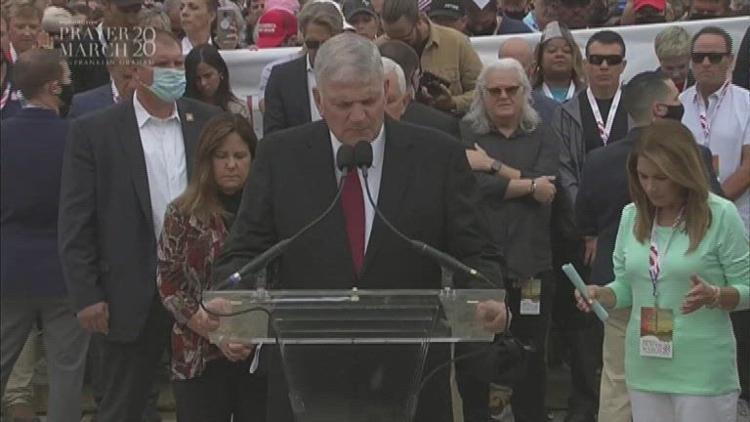 Rev. Franklin Graham said he organized the rally to pray for God to heal America, because he says the nation is hurting, people are divided and there's fear and uncertainty.
"Our Father and our God, we come to say thank you. But father our country is in trouble. We need your help," Graham prayed.
He also prayed for President Donald Trump ahead of his Supreme Court nominee announcement set for Friday evening.
"And today, Father, as he makes an announcement, as to who will fill the vacancy on the Supreme Court, Father, give him wisdom to make your choice for our nation and the impact that can have for years to come," Graham prayed.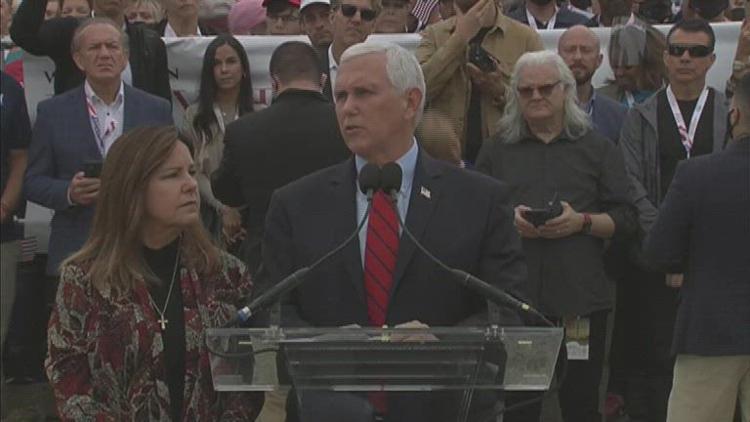 Vice President Mike Pence also spoke at the rally, and requested prayers regarding the Supreme Court vacancy.
"Pray for all the members of the Congress of the United States. Pray for all of our justices on the Supreme Court, including the remarkable woman that the President will nominate to fill the seat on the Supreme Court later today," Pence said.
The president is expected to nominate Judge Amy Coney Barrett to replace Justice Ruth Bader Ginsburg on the court, after Ginsburg's recent passing.
Pence also asked rallygoers to pray for those affected by the ongoing COVID-19 pandemic.
"And in these challenging times, in the wake of a global pandemic, we urge you to pray for all those who are struggling with loss and with serious illness. Pray for our doctors and all those bringing America through this challenging time," Pence said.
The crowd later marched from the Lincoln Memorial to the U.S. Capitol.