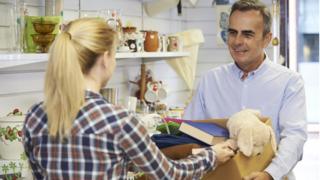 Charity shops fear they will be deluged by donations when they start to reopen in just over two weeks.
English stores will start opening their doors on 15 June, in line with government guidance.
But they face a number of challenges after the coronavirus closures with all new offerings set to be quarantined for 72 hours.
Robin Osterley, chief executive of the Charity Retail Association, says shops are expecting to be "full to bursting".
The UK's 11,000 charity shops help raise almost £300m for good causes each year.
Many people in lockdown have taken the opportunity
…
Read More