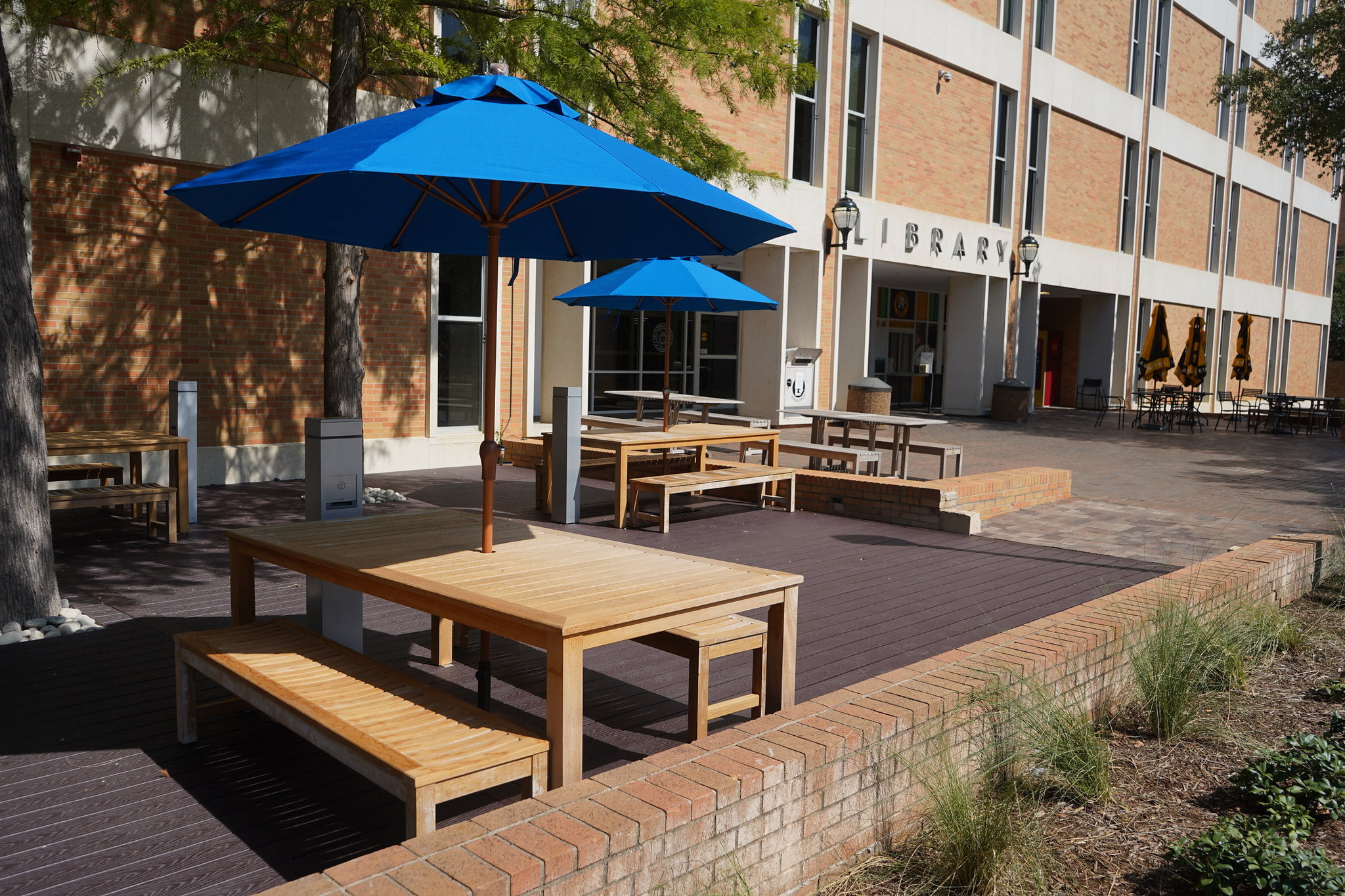 The University of Texas at Arlington Libraries has collaborated with UTA Facilities on the first phase of an outdoor overhaul of the library mall to enhance the Maverick experience.
The goal of the project, which includes an updated deck, restored fountain feature and Wi-Fi upgrade, was to soften the mall's appearance and create additional student study spaces ahead of the Fall 2020 semester.
"We are excited for students to return to the renewed library mall and make the spaces their own," said Rebecca Bichel, dean of UTA Libraries. "Our Mavericks' needs are our top priority, and we can't wait to see how these changes impact overall student success. We are thankful for our partners in UTA Facilities for making these updates possible."
The updates are part of a campus-wide initiative to create new spaces for students and includes the grand entrance upgrade to the University Center and renovated student engagement spaces in Trimble and Hammond halls. Future renovations are planned for the north and south sides of the mall to add more green spaces and activity spaces.
The project cost nearly $200,000 and was jointly funded by UTA Libraries, Facilities, and Administration.
Pedestrians experiencing the new library mall updates will notice new decking, refreshed landscaping, a renewed fountain feature and upgraded Wi-Fi that extends well outside Central Library. In essence, it's a wholly new and accessible outdoor study space.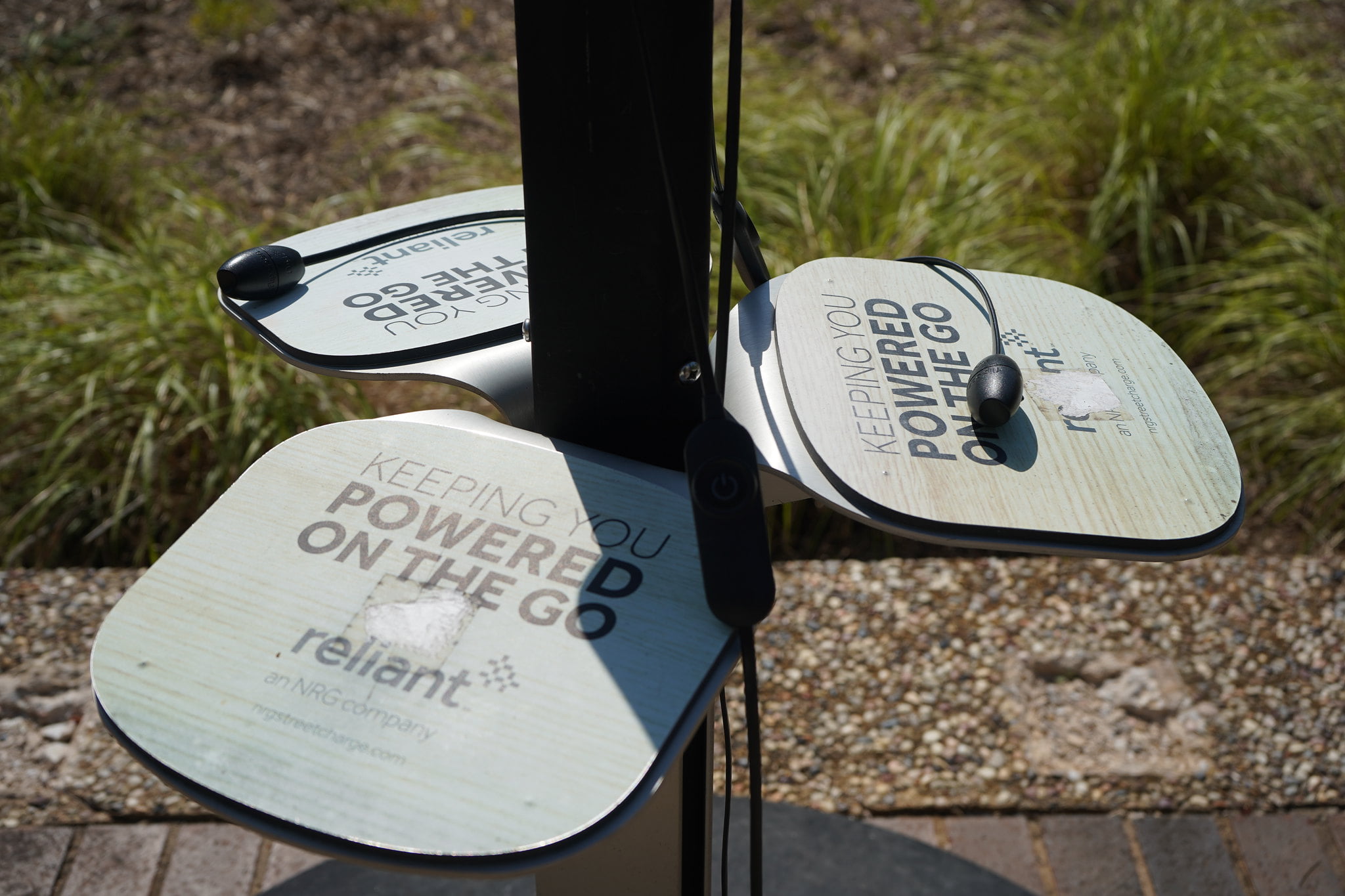 Jeff Johnson, director of maintenance operations and special projects, said creating new student engagement space has been the driving force behind the project.
"All students like to have a place of belonging," Johnson said. "I have already felt like we've had this space that all our students go through constantly that wasn't being utilized very well, and I hope these improvements will increase students' use of the area."
Check the Mavs Back 2020 site for more stories on what to expect as UTA safely returns to campus for fall 2020. You also can check the Coronavirus and Fall 2020 Semester page, which is UTA's official site for up-to-date information on campus operations during the COVID-19 pandemic.
–Written by Alexandra Pirkle, UTA Libraries